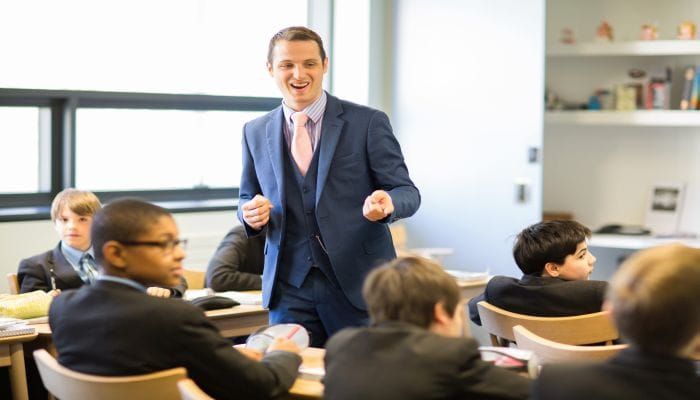 Teaching is a profession where an individual not only imparts knowledge but also raises the bar of his/her own knowledge level. In any society, Schools are of utmost importance as they are places where future leaders are made. As such, School Teaching Jobs always enjoy a high demand & candidates trained to teach do not have to worry about economic slumps affecting the demand for these jobs. Teaching Jobs should not be under estimated as an easy job. Quality is the main factor required in any type of teaching. The previous approaches were easy where the teacher would simply verbally teach the children but now, more modern and practical methodologies are adopted that has made learning easier for children.
Today, the main concern of parents is that their child should get the best job in the market and for that they have started planning for their kids by sending them to schools where more practical approach is adopted. Schools now opt for those teachers who have the potential to engage children in extra-curricular activities other than studies and motivate them to achieve their goals. Teaching in schools requires great skill and patience. If a person has all these then he/she is perfect for a Teaching Job.
Tips To Get A School Teaching Job
1. Teaching Jobs are in great demand today. So, it is not an easy task to find such jobs. Following are some tips that can help the people who are in search of Teaching Job in school:
2. Highlight your professional achievements in the best manner.
3. Strengthen your position by acquiring relevant certificates in your chosen subject.
4. Keep yourself abreast of the latest developments taking place in the field of education.
5. Adopt a practical approach towards teaching, this will increase your chance of getting selected.
6. A good teacher can help in the overall development of a child - mentally, physically as well as emotionally. There is always a need for skilled teachers who consider teaching their passion. Teachers can truly be role models for children who not only help nurture their talents but also make them realize their true potential.