Best 6 tips to succeed in interviews in the wake of Covid-19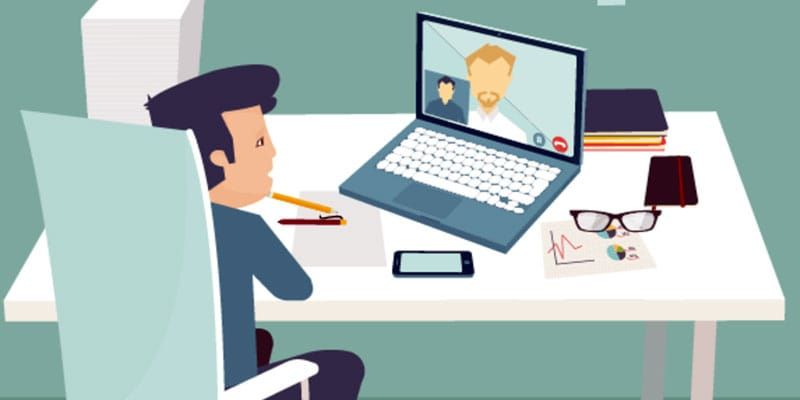 Interviewing is one of the most frightening features of hunting a new job at the current pandemic of Covid -19. After all, it is really a matter of life, career and future at present. In fact, numerous companies these days are doing everything they can do to catch up with potential candidates online by maintaining social distancing and interviewing online. They actually want to see how they respond to pressure and adversity.
It is difficult to expect and prepare for every situation one may face during an interview. Still, the following 5 tips are the best to go a long way towards making yourself shine at an interview even if it's from home. These will undoubtedly increase your chances of receiving a good offer.
Tip 1 : Know the Hiring Company
You would be surprised to hear how many potential candidates have succeeded in an interview remembering little more about the company they are seeking to be hired. One of the very first of questions many interviewers ask to revolve around what you know about their company. Also, they ask why you are interested in joining them. If you turn unable to articulate thoughtful retorts to these questions, it will give a negative first impression. So be prepared, read a lot about the company.
Tip 2 : Maintain Solid Eye Contact
Nothing will make you come off more than making recurrent eye contact with your interviewer no matter if it is online. Solid eye contact expressively projects high-level confidence to the one you are speaking to.
So make sure keeping your eyes locked and not allow them to stroll.
Tip 3 : Some Interviewing Practice With Mock Interviews
Before your online interview, getting some practice in. Conduct a mock interview on you by having a friend or family member online at your laptop. It is an excellent way of finding out what your weak points are. You can then spend some effort on strengthening them.
Pick an interviewer whom you think is the most trustworthy, completely honest and knowledgeable enough.
The whole idea behind the online mock interview process is to recognize on which factor you need to work on.
Tip 4 : Be Positive and Smile Often
Sometimes in an interview, having a boisterous smile on your face may be inappropriate. In case the conversation turns serious, temporarily lose the smile, but never lose your positive attitude.
Stay positive at this current criticality of Coronavirus all around. Hence, make your interviewer feel like your outlook would be a benefit to his or her team.
Tip 5 : Unleash the Power of the Thank-You Note
Most of the time, hiring takes time like several days or even weeks after the interviewing process is completed. Thus, sending a thank-you note to your interviewers will give yet another final positive impression of you leaving a lasting impact.
Tip 6 : Dress well
Though you are not meant to meet your interviewer in personal and showcase you dresses or apparel, it is best to dress in formals that go well for the occasion.
If you want to succeed in getting the dream job in the wake of Coronavirus, Covid-19, it is essential to approach the right platform that bridges the gap between you and your prospective employer without letting you go out physically.
Placement India strives hard to embellish your dreams by providing you with the end to end solution related to the recruitment problem. This is one reliable name used to express the total development in the e-recruitment division.
Clubbing of the trust of patrons and firm determination of our able team has resulted in the exponential growth of Placement India. The present position is the upshot of accumulative efforts of every professional employed here. This recruitment platform performs as a ray of hope in the darkness of a recruitment crisis at a present pandemic.