Tips to post a perfect resume in 2020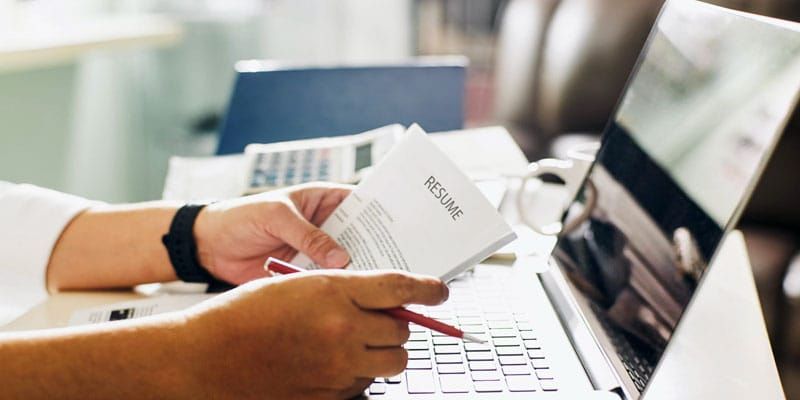 The format of your resume is the foremost thing to get noticed by a prospective employer. From his perspective, its look is equally important as its content. And, between adjusting keywords and writing your activities, preparing a perfect resume is not an easy task. Remember, it makes your first impression on the recruiter!
So, getting its importance you will not want it to be outdated, unorganised or difficulty reading, right? Your job resume should be 2020 ready! Follow the below tips before you post a resume to hit the dream interview.
Simple! : The content of the resume must be crisp and clear. Use simple language that can give your resume its professional look. And, about the format of the resume, use a smart design that can highlight the content at the first look.
Smart content design : The design of the resume matters. Think carefully by placing yourself in the place of the recruiters. They need to evaluate many hundreds of resumes every week. So, every glance matters! They will spend more time reading those sections which are easy for the eyes and grab their attention better.
Use white space liberally – Use at least a 1-inch margin on every side of the resume. And, keep blank spaces between different sections of the text written on the pages.
Stick with a maximum of two different fonts – Use of more than two fonts in your resume may reduce its readability. Basically, one font is enough!
Use italic and bolding carefully, avoid underlining – A few uses of italicizing and bolding are OK in the subheadings or major sections of the text but a big NO for underlining as underlines texts are hard to read.
Use bullets – bulleting and numbering make it easier for the readers to make a quick scan as the motive of using bullets is to grab the quick attention of the readers. You should definitely use them to highlight your accomplishments and skills.
Industry integrated : You should properly introduce keywords in an accomplished, managed and developed manner into the resume. All these fit well to compete with the software for resume-scanning. However, restrict yourself from overusing these keywords as it may backfire. And, ensure your resume does not look cramped.
Creative : It's 2020! The look of your resume does not lack importance in accordance with the content. So, while preparing a resume for your dream job, showcase your creative side, especially if you desire to grab a creative job role. Play with multiple formats before finalizing one. Example – for the role of video editing, you can come up with a video resume instead of a traditional resume. Let your skills speak for you.
Digital : It is 2020 and technology has reached the sky-high. In this digitalized world, the process of job hunt has also been modified. Including live links of your work like published blogs, portfolio, social media creative, etc. into the resume can speak for your talent. Your recruiter will be happy to see those.
To get some professional guidelines on how to exactly make an updated job resume, you can log in to a LinkedIn account. You can get ample opportunities here to connect with people who are already working in your directed domain. They will help you to clear most of your confusion.
If you have read this article carefully, you must have understood what you should include in your curriculum vitae to impress the recruiter. A winning resume can make your way to enter your targeted field of work. You can also get help from the professional resume makers who will do everything to offer you a noteworthy CV.
Do anything but be prepared a perfect 2020 job resume to post in your targeted domain and grab a suitable job.