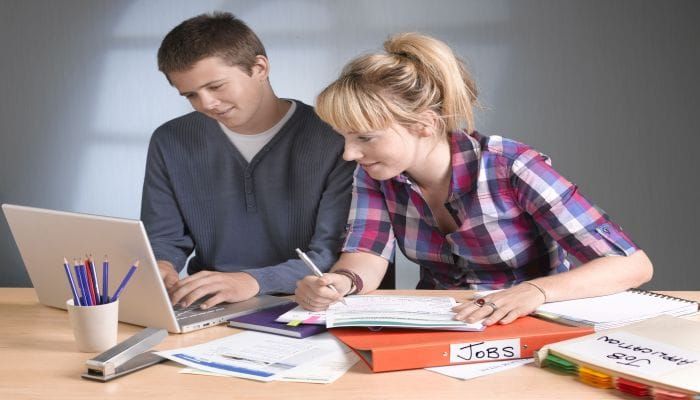 Being a college student, you need to keep +6apart some money to pay for your expenses. Getting a job while studying can be a pain at times, but fortunately, you can find the apt one, where you are currently put up. With the advent of internet era, there is a cornucopia of online jobs for college students.
The best 5 jobs that you can pursue while studying are:
Merchant Advertiser
If you don't have anything to sell, don't worry, you could be useful in selling other people's products and services. This is often known in business terms as affiliate marketing. What all you need to do is, build a website, make it good enough to woo visitors, and then set off advertising the products or services. The benefit is that you get loads of commission on sales from the company. You may look for merchants by visiting sites like Plimus, ClickBank, Linkshare etc.
Online Shop Owner
Do you have a flair for making printed scarfs, sweaters, or t-shirts?? You can sell them online if you make it. Etsy, eBay and Zazzle are some of the sites where you can sell your handmade works.
Website Designer
Start designing websites for people who want online promotion of their businesses. Find people from sites like oDesk, Freelancer, and Elance who pay you for the website you created. Submit a proposal showing your experience, and give them the samples of your work. And if your proposal is accepted, you can create website for them, and earn huge.
Blogger
Have you ever felt that you can write well? Then you could surely become a professional blogger. You can search for the websites of companies which need a blogger in search engines like Google, Bing etc. If the company is impressed with your profile and way of writing, then you have become a professional blogger.
Virtual Assistant
There are people who find it difficult to run an online business on their own. Virtual assistants are people who work online; they assist the owners in things like sending mails and posting on social network sites.
These are 5 online jobs that are best suited for students who have an urge to make money while studying. It is just like the more you like, the more you work and the more money you earn.