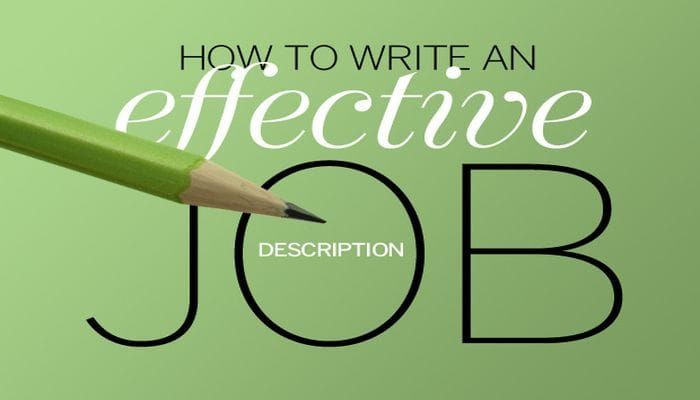 With the expansion of the business, the workload also starts to increase. With all this, you start consider recruiting new employees for enhancing your business and taking it to the newer heights. While hiring an employee, you need to improve certain methods such as writing of various job descriptions. The job descriptions should be effective and informative, which will help you hire new employees. While browsing an online job portal, you will see that various job descriptions are written in different formats and lengths, and disclose different information on behalf of the company. If you are also writing a job description, then you need to make sure that it is valuable, informative and useful and will help you to hire the right candidate according to your job profile.
While Writing Job Descriptions You Need Keep Some Of The Essential Things In Your Mind:
1. Make sure that the job title is crisp and to the point. Also include synonyms such as a cleaner can also be referred as a domestic operative.
2. It you are uncertain that what to mention in the annual salary, then you can write "Negotiable based on the experience".Summarize the main duties of the job you want to hire for your organization.
3. If you are looking for someone with experience, then you need to clearly mention that how much experience they need to have.
4. You need to mention if the job requires any physical work like heavy lifting or standing for long hours.
5. Do not mention to forget the academic qualification of the person you want to hire.
There are many people who are looking for work. By providing informative description in your job advertisements you can higher appropriate employees for you organization. This will save your time and right employee.