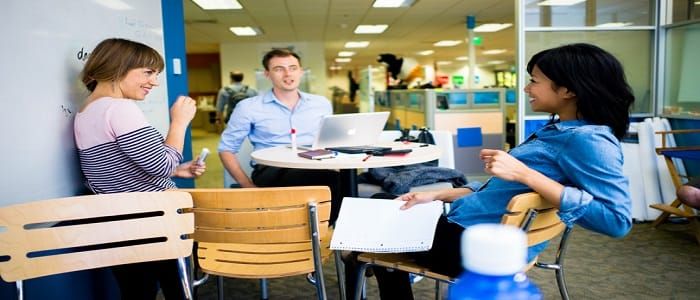 Recruiter plays a very important role in building one of the bases of the organization that is 'team'. Selecting the right manpower is essential to maintain the smooth operations of the organization. Thus, the recruiter has to choose an appropriate candidate for every position by following a tough selection procedure. The role of a recruiter is not just limited to complete the given task but to understand the importance of his role and work accordingly. To become a good recruiter; a person needs to inculcate some of the best qualities. These qualities will assist you in both the ways, whether you are looking for a job or for improvement in the existing one.
Talking about the qualities, let us discuss some of the most crucial qualities that a recruiter should have to tag himself as good in his field.
What Qualities Define a Good Recruiter?
Having the qualification and experience required to become a recruiter is not enough. You need to have some distinguishing qualities which make you stand out of the crowd. Let's cut to the chase and discuss the qualities in detail.
Be All Ears
How can you assure any organization to provide the best candidate if you have not listened carefully to their requirements? Or, how can you assure a jobseeker to provide the exact job he is looking for if you have not heard his preferences? So, being a good listener is really important. This helps in analyzing and understanding the needs of both clients and jobseekers. Listen and enquire as much as you can. This will make the process of finding the perfect match easier.
Communication Bridges the Gap
To be a good recruiter, you need to enhance your communication skills. Whether you are connecting through e-mail, call or face to face, you should be confident enough about whatever you are saying. For instance, if you come across a certain situation in which a candidate got rejected then you cannot bluntly tell the candidate that he is rejected rather you have to communicate the message in a way that maintains both corporate and personal reputation.
Be Competitive
As we all know that the recruitment industry is competitive and target-driven, thus it becomes vital for the recruiter to handle the pressure in a positive way and remain target-oriented all the time. Usually, the recruitment agencies offer additional performance-related payments known as OTE on target earnings along with the basic salaries, which keep the competitive spirit alive in the recruiters.
Build Relationships
It's a "people business" and you have to deal with different people on daily basis. So, as a recruiter, you need to be a good connector. If you love to communicate and meet new people, then this job is meant for you. You should have the capability to use every opportunity and turn it into business. You should have the skills of building trust and attracting clients as well as jobseekers easily. Once you gain their trust, they will repel back to you every time.
Skills of Multitasking & Time Management
You will be dealing with multiple tasks on daily basis related to candidates as well as companies. So, you should have the skill of multitasking in order to maintain a balance between the works and to handle the multiple projects simultaneously with ease. Time management is another important skill that you should have because at times there can be an urgency of filling certain positions in an organization and then you need to work accordingly keeping the priority work at paramount.
Art of Patience & Problem Solving
To be a good recruiter, you need to learn the art of having patience. You need to be flexible with candidates and clients who want to reschedule their interview dates even at the last minute. Also, you have to be a good problem solver as you might face any unexpected situation such as people not showing up for the interview, not finding a right candidate for a certain position for a long period, etc.
Stay Updated, Stay Ahead
Being familiar with the social media recruitment strategies and IT technologies provide an edge to the recruiter and proves you as a true professional, who keeps himself abreast with the current trends. Also, you should be punctual and a person who keeps up his promise. This makes you reliable.
Read the Body Language
Being a recruiter, you need to have the skill of analyzing people's body language as this skill is very beneficial in understanding some of the crucial behavioral aspects of the people with whom you interact.
It is not needed to be qualified in HR management to become a recruiter. A person having experience in finance, marketing, sales, admin, etc., can become a recruiter of his/her own domain. You can foster the qualities of a recruiter in yourself if you want to become one