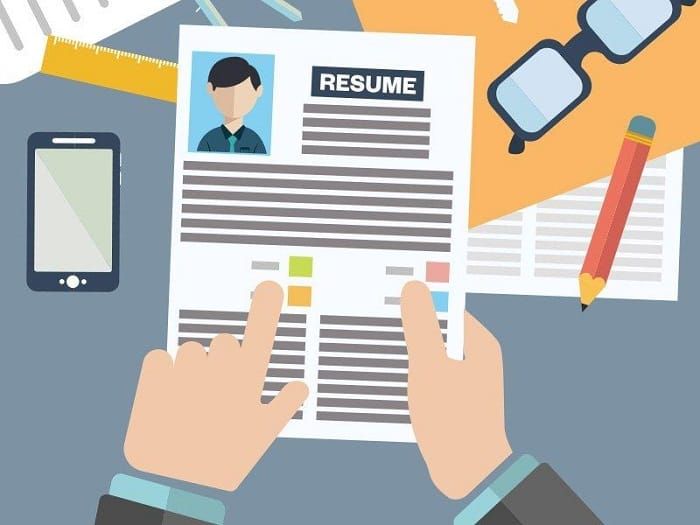 Resume is the key tool to sell your candidature. Whether you submit your CV on a job portal or apply via a placement consultant or recruitment agency, your chances to be shortlisted for screening only depends on your resume. No matter how highly qualified you are, how rich experience you have, how impressive list of achievements and awards you have, all this may get unnoticed if your resume isn't effective enough to catch the attention of your prospective employer. An effective resume is key to unlock great career opportunities. So why any further delay, know these 4 tips to write an effective resume:
Uniformly Distribute Keywords Throughout: With recruiters and employers turning towards resume scanning software and programs to filter candidate resumes on job portals and search engines, it has become indispensable for job seekers to include the right industry keywords in the resume to boost its visibility and scannability. Recruiters add various keywords in the form of skills required or job type to filter the candidate database. By uniformly distributing the keywords throughout before you post your resume online, you can increase your chances of getting shortlisted. Research your industry keywords online and ensure that you do not add all the keywords together in one place. Sprinkle them evenly throughout the resume to increase your chances of getting filtered.
Avoid Using Long-Winded Sentences: While writing a resume, it is important for any job seeker to keep in mind that usage of long-winded keywords in the resume can only set the reader awry. Moreover, with a recruiter or interviewer only taking 6 seconds to decide whether he would look further or just discard the resume, it is important that you compile all the information in short and crisp bullet points. Remember, employers do not have all day to sit and read long and creative sentences you write. Cut each sentence short to increase its impact and value in the eyes of your potential employer.
Highlight Accomplishments With Numbers: As discussed in the above point, resume should not have long-winded sentences. The best way to do so is by quantifying your accomplishments in your resume. Adding numbers to highlight your accomplishments or achievements at work are a great way to show your prospective employer what you have actually achieved. You can include various accomplishments like increase in clientele, cost reduction, productivity, reduced manpower, revenue, resolved complaints, employee retention, etc. Instead of writing long sentences telling how you acted as an asset to the company, show in numbers, the targets you completed, challenges you overcame or the profit you brought for the company. From just having an online presence to having a search engine optimized online exposure, the success in virtual world is now achievable only with a perfect Digital marketing strategy.
Do Not Use Personal Pronouns: While describing your achievements or accomplishments on your resume, many job seekers tend to use personal pronouns like 'I', 'We', 'My', 'Mine', etc. This might happen while writing about oneself in the flow but using these pronouns can be a big turn off for the employers. It is true that your resume is about you and should speak on length about you but ensure that you avoid the use of any personal pronouns in your resume. Any noticeable usage of these pronouns can portray you as self-centered or self-praising person and that too in the negative light. Proofread it at least twice before you upload resume on various job portals or online placement agencies to ensure you haven't used any personal pronoun inside.
These are some of the essential tips that you should always follow while writing a resume. These tips would not just help you get high visibility among the recruiters but also increase your chances of getting shortlisted for the job you were so eagerly waiting for.