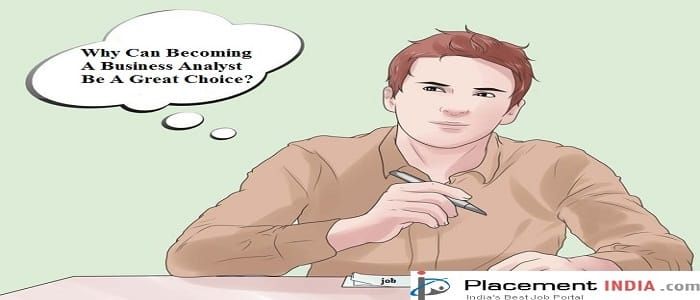 Business analysts are needed for both IT and non-IT projects. They are known to perform essential functions in businesses such as analyzing the business processes, capturing data, interpreting the business needs, working as a communication broker, representing stakeholders and so on.
As the field of information technology is growing rapidly and companies rely on business analysts, there can be seen great job prospects in the career as a business analyst. Business analysts are hired by both, private and public organizations. They can work as a part of big/small companies or alone. If you are already a business analyst or aspiring to become, you may find this article helpful in collecting the relevant information.
What Role Do Business Analysts Perform?
The core skills of business analysts are analyzing, translating and developing business processes. They typically do the following things.
Handling Complex Projects
Typically, business analysts handle high profile, complex projects. The complexity of projects may vary in degrees. The same challenge also arises when there comes a need to blend multiple perspectives into the final solution.
They Understand And Analyze The Business Process
While some purely concentrate on business changes, many work in the field of information technology and deal with software changes. They learn about various business processes and get opportunities to work responsibly in the business changes.
They Advise Internal Stakeholders
Business analyst consultants offer process or technology consulting services to internal stakeholders. Each business consultant provides a certain amount of time to a set of internal business stakeholders.
What Are Companies' Expectations From Business Analysts?
Most companies typically seek business analysts who already have some experience in data flow analysis, financial analysis and project management. They prefer candidates with expertise in data mining, Excel, and Enterprise Resource Planning (ERP) systems.
Know How To Become A Business Analyst
If you wonder that becoming a business analyst is very difficult, we would like to tell you that this is not the case. The points mentioned below can provide you essential information about how to become a business analyst.
Go For A Bachelor's Degree
Want to be a business analyst? Go for a bachelor's degree program which typically contains subjects like accounting, law, business, communication and other specialized subjects. Many schools also provide specialized subjects as marketing and management.
Concentrate On Gaining Work Experience
After a bachelor's degree, the candidates should consider getting into entry-level jobs in information technology, human resources, management or other related fields. This way you can easily gain work experience.
Time To Get Certified
Some employers prefer to hire certified business analysts. There are three levels of certification: basic, management and experienced. For basic level, candidates should have consulting experience between 3 and 9 years with a bachelor's degree. The other levels require more work experience.
Approximate Salary Of A Business Analyst
According to Payscale.com, the average, annual income of a business analyst is Rs 587,501 in India. The experience becomes a big factor in the salary packages. Many business analysts move on to the several other positions after 10 years of experience in this field.
Conclusion
If you are aspiring to become a business analyst, earn a bachelor's degree which relates to this field. Work on developing all the necessary skills which can help you grow higher in this field.