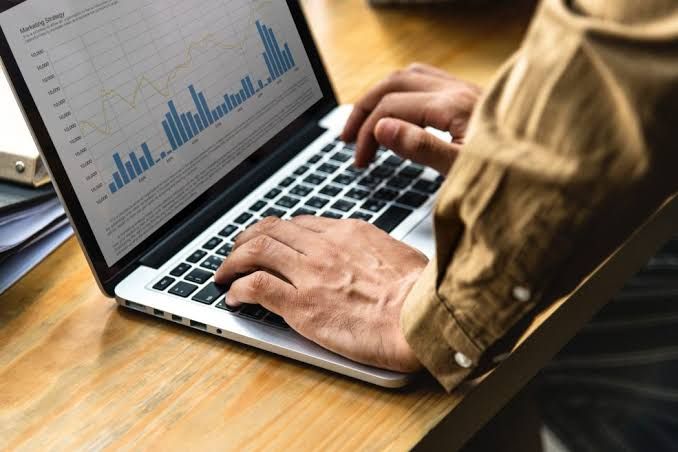 In an age where organizations are ready to splurge in getting the word out for their brand or product, marketing is the field attracting most youngsters and experienced professionals. There is a plethora of marketing jobs in the market and individuals are seeking new opportunities in this industry for a bright and lucrative career. However, not everyone is sure about the field or career in marketing that they should choose. This write-up comprises of 6 marketing job opportunities that are worth exploring.
Digital Marketer
The technology wave has hit the marketing world hard, giving birth to the realm of digital marketing. Today, brands are placing high bets on digital marketing to increase their brand awareness and promote their products/services online. Monetization through clicks and impressions has become the sole source of income for several businesses, entrepreneurs, startups, and other retail stores going online. And helping fetch the maximum traffic for higher clicks and purchases are digital marketers. It is a wide spectrum that covers various domains like search engine optimization, search engine marketing, pay-per-click, influencer marketing, etc.
Market Research & Analyst
Researching the market and analyzing the data collected through research is indispensable for formulating an effective marketing strategy. These include collecting data regarding the customer demographics, locations, sales figures, conversions, etc., and analyzing this data for creating a future strategy for profitable marketing. An understanding of numbers and how to decode the data to make it useful for the company is what a market researcher and analyst needs to have. Anyone who is good with numbers and is interested in working around numbers, stats, comparison, etc., can pursue the course of market research and analyst.
Content Developer
This is one of the most creative career opportunities in the marketing domain that lets you play with words or other media formats and create unique and innovative content. While most people relate content with the written form, it could be anything from images, videos, infographics, vlogs, podcasts, etc. Content is indispensable today. Not only does content help in sending out the word out there for the organization or help in ranking higher on search engines, it also keeps the users engaged with the company. In addition to being creative, one needs to have the knack to explore different topics and keep a track of what the targeted audience wants from them.
Product Marketer
A product manager is a step ahead of the salesman or sales representatives we see in the marketing industry. A product manager is asked to handle the core responsibility of the product and devise new strategies for the same. Be it promotional events, launches, marketing campaigns, or advertising strategies, a product manager needs to take on all these responsibilities related to the product. Identifying any marketing opportunities and effectively implementing them is required from a product manager. Their core focus is to utilize the marketing budget for the particular product effectively and increase the awareness and sales of the product. If you think you have the qualifications and the innovation to devise new strategies for any type of product, product manager is the profile you can aim for.
PR Representative
Building the brand image in front of the public and other companies through various campaigns are the core responsibilities of a PR representative. Communication is the main skill required to excel as a Public Relations Representative. They are required to analyze the target audience and shape their communication channels accordingly. Their main goal is to ensure that their clients develop and maintain a positive image in the market. It could be in front of the media, on social media, in the public, or at different events, a PR representative makes sure that their clients have the right coverage and talks that can help in developing their image. A key skill required for this, apart from communication and public speaking, is extroversion.
Social Media Manager
Social media has become the buzz word in the realm of marketing. Every organization, whether big or small, seeks to build its presence on social media and boost it through various strategies for higher engagement. A social media manager helps in building the social media presence of companies and even individuals. They have complete knowledge of social media platforms like Facebook, Instagram, Twitter, LinkedIn, etc. They orchestrate and fine tune the image of the client on these platforms through different strategies. It could be through micro-blogs, images, video content, short videos, etc.
Gone are the days when marketing was just going out and around spreading word about their clients and their products/services. Today, marketing has become infinitely vast and various new career options have emerged for those interested in the field. You can analyze the skills required in each and introspect what you inclinations are to find which career in marketing would be the best for you.