5 Tips To Succeed In A Telephone Or Video Interview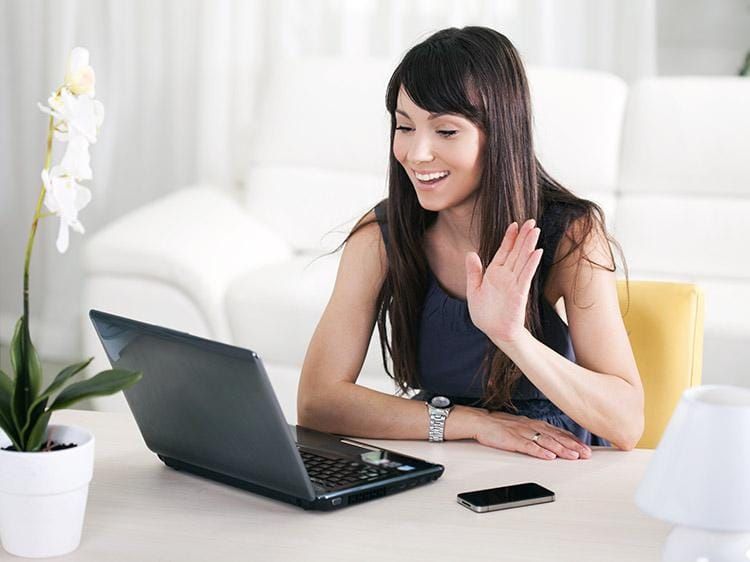 In this digital era, technology is influencing every decision we make. It has spread its roots strongly in the employment world, where the employers, job consultants, recruiters etc., are using their smartphones or computers not only to search and shortlist candidates but to conduct interviews as well. It has now become a common practice for the interviewers to conduct interviews through video calling or telephone instead of the traditional face-to-face meetings. These interviews are not just time-saving and cost-effective but also enable the recruiter or employer to instantly screen the candidate residing oceans apart. However, there are various telephonic or video interview faux pas like signal cutting, blaring loudspeakers, messy background or interrupting family that can have a knock-on effect on your chances of landing the job. With some preparation and quick tips, candidates can get over the faux pas and succeed in their telephone or video interview. Given below are some of the simple tips interviewees can follow to succeed in a telephone or video interview.
Dress Up To Get Serious
Most of the times during telephone or video interviews, the interviewees do not take it as seriously as any other face to face interview. To feel more serious about the matter, interviewees should dress up like they would for normal interviews. While dressing professionally makes one feel more serious in a telephonic interview, it makes them look for serious for the job in case of a video interview. It is important that you do not dress in your regular sweatpants, shorts or tees for the interview. Rather, get up, and suit up for the interview to look as well as feel professional.
Choose A Disturbance-Free Spot
Whether it is a telephone interview or a video one, it is important that you choose a spot that is completely disturbance-free. The location should be a peaceful place without any sound of TV, music, children, or anything. Ensure that the location you choose does not have any unwanted noises or people to disturb you during the interview. All the applications in your phone or software in your computer should be turned off to ensure that no notification sound disturbs and distracts during the interview process. In case of a video interview, you should ensure that the webcam does not point to a clean and tidy bedroom so that the interviewer is not disturbed by the surrounding and lose his/her focus.
Keep A Cheat Sheet Ready
This one is more apt for those giving telephone interviews. While you need to be totally prepared with the necessary information regarding the company, job profile etc., for the interview, you can keep some points at hand during your telephone interview. The points should be clearly written on a paper so that they are easy to comprehend even when you are under pressure. This cheat sheet should be avoided during a video interview as it may create a bad impression on the interviewer.
Speak Slowly & Clearly
Due to the signal problems, it is possible that the interviewer might find it hard to understand what you speak. It is imperative that you speak slowly and clearly during the interview so that the interviewer can easily understand each and every word that you speak. It's common for interviewees to speak too quickly during an interview due to the obvious nervousness. To ensure that the interviewer can easily articulate every single word you say, emphasis on each individual word and be loud and clear to put your point strongly.
Take Care Of The Technicalities
While doing a video or telephone interview, it is imperative that you take care of all the technicalities beforehand. For a video interview, you should make sure that you have a steady internet connection to avoid any disturbance. If the connection is not strong and stable, go to a friend's house or some other place where you can get a strong network connection. Also, pay attention to the pictures on your Video calling application or software. For the telephonic interview, make sure the signal is proper in your chosen location and your phone has enough charging to avoid any mid-call technical glitches.
Telephone or video interviews have become very popular now. A job consultancy, hired by the company to find desired manpower, mostly conducts such interviews to screen the candidates before sending them to the company for the face to face interview. The aforementioned tips can help you succeed in your telephone or video interview. By following them, you can ensure that your interview goes great and you get positive results from the save.