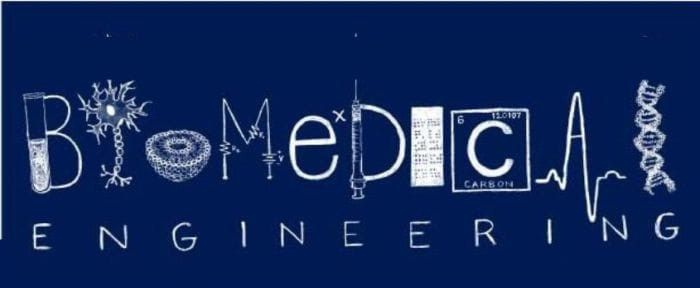 Biomedical engineering is the combined science of medicine, engineering and biology that is used to design crucial machines which are helpful in the treatment and detection of various diseases and ailments. Biomedical engineers design various scientific medical machines like MRI machines and microscopic machines which are used in surgeries. They are extremely important for the technological and health care conditions in hospitals and clinics. The main functional areas of Biomedical Engineering are:- BioMEMS, Bioinformatics, Biomaterials, Biotechnology, Biomechanics, Bio-signal Processing, Clinical Engineering, Information Technology, Genomics, Imaging and Image Processing, Instrumentation, Sensors, and Measurement, Neural Systems and Engineering, Micro and Nanotechnology,? Physiological Systems and Modeling, Robotics in Surgery, Proteomics, Radiology and Telemedicine.
Eligibility: A bachelor's degree is the basic eligibility criteria for a career in biomedical engineering. Most biomedical engineers hold a degree in mechanical or electronic engineering. Specific training in biomedical engineering is a part of their curriculum. Unlike other fields of engineering, generally, individuals need to hold a master's degree as well to get an entry in this field.
Employment Opportunities: Most of the biomedical engineers are employed by manufacturers of medical equipment. Other sectors of employment are science and research development services, pharmaceuticals manufacturing and general health care and surgical hospitals. Unlike, some other engineering fields that may see a downfall in the coming future, biomedical engineering is likely to witness a rise. The Bureau of Labor Statistics (BLS) states a growth of 21 percent for biomedical engineers. Nearly, 3,000 new careers would be generated in the industry by 2016. The demand for efficient and highly competent medical devices is the main reason for an estimated increase in employment.
Pay Package: A fresh biomedical engineer can expect a salary of around 2 to 3 lakhs per annum. However, with enough experience of about 10 years, one can get attractive packages in the field of biomedical engineering. Biomedical engineers work in teams of other engineers or research or manufacturing professionals. Biomedical engineers design specialized medical equipment that saves the lives of patients and is helpful in providing required medical attention to them. A really good amount of scientific and technical knowledge is required for a career in biomedical engineering. It is a combination of medicine and engineering. Good attention skills are important along with communication and cooperation skills.