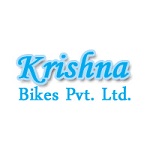 Welcome to Krishna Bikes Pvt. Ltd.
Established with an aim of strengthening the trade of automotive industry, Krishna Bikes Pvt. Ltd. came into existence, a few years ago. Since then, we are involved in trading of Suzuki motorcycle and related spare parts across the nation. Krishna Bikes Pvt. Ltd. is a group of talented individuals, who work cordially and strategize trade activities to keep pace with industry trends.
Working together, we have created our own space amid the leading industry players. Clients can rely on us for sale and services of Suzuki motorcycle and spare parts. Our company base is located in Kachchh (Gujarat, India).