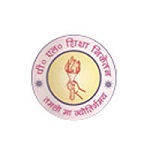 Welcome to P L Shiksha Niketan, Khagaria, Bihar
P L Shiksha Niketan, Khagaria has been instituted by Dwarika Nath Social Welfare Society, a society registered under Societies Registration Act 1860. The Society is fully devoted to provide students sound quality education in the fullest sense of the term. A high standard of education with special emphasis on overall development of children without exerting heavy financial burden on the parents, is one of the characteristics of this school. In view of excellence in performance, high standard of discipline, the school has been affiliated to CBSE. The school follows the academic framework laid down by the NCERT and CBSE.
The educational system of the school is fully child oriented and childe centred, teaching the Child how to teach himself/herself. The medium of instruction is English. However, adequate emphasis is laid on teaching of Hindi and Sanskrit also.
Current Opening
| | | | |
| --- | --- | --- | --- |
| S.No. | Date | Position | Location |
| 1 | 14-Jun-2017 | Ntt Teacher | Bhagalpur, Khagaria |
| 2 | 14-Jun-2017 | Tgt English Teacher | Bhagalpur, Khagaria |
| 3 | 14-Jun-2017 | Tgt Social Studies Teacher | Bhagalpur, Khagaria |
| 4 | 14-Jun-2017 | Physical Education Teacher | Bhagalpur, Khagaria |
| 5 | 14-Jun-2017 | Security Guard | Bhagalpur, Khagaria |
| 6 | 14-Jun-2017 | Cook | Bhagalpur, Khagaria |
| 7 | 14-Jun-2017 | Bus Driver | Bhagalpur, Khagaria |
| 8 | 14-Jun-2017 | Music Teacher | Bhagalpur, Khagaria |
| 9 | 14-Jun-2017 | Lab Instructor | Bhagalpur, Khagaria |
| 10 | 14-Jun-2017 | Computer Teacher | Bhagalpur, Khagaria |