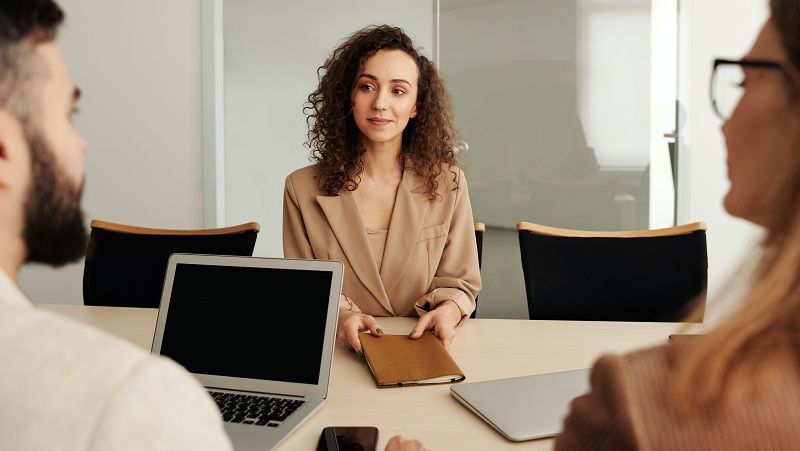 Right team is the key to a successful business while a wrong hire can cost a fortune. For every business, be it small or medium, hiring the right candidate is often a demanding and time-taking process. Money and efforts required in sourcing the right candidate are really high; but to escape it, there are recruitment agencies.
There are many advantages of hiring a recruitment agency. They can efficiently handle the tedious task of finding candidates on your behalf. Recruitment agencies have expertise in sourcing, filtering and lining up interviews of candidates most suitable to your current vacancy. Hiring the right candidate is just one straight benefit of a recruitment agency; however, they help your business in many ways, read further to know how:
Having a dedicated hiring solution without managing a team and additional stress. When you hire a recruitment agency, a dedicated team works to fulfill your vacancy but you don't have to manage that team or take stress on process monitoring, scaling output etc. Managing an in-house recruitment team brings loads of responsibilities and jobs while not guaranteeing cost-effective hiring.
Reduce your entire burden of sourcing candidates. Sourcing candidates on your own would need a lot of time in exploring right sources to find candidates, but recruitment agencies have full-flagged databank of candidates belonging to various profiles, skill sets and experience level. So just by hiring a recruitment agency, you can shrug off the entire burden of sourcing candidates.
You save a lot of time for core business activities while they handle candidate queries and interview schedule for you. Hiring is a process in which there can be many miscellaneous jobs. When you hire a recruitment agency, you can easily save your time which otherwise would have been wasted in entertaining candidate's queries and doing other such tasks. They save a lot of time which you can invest in your core business activities.
You get to interview candidates not all applicants. The one big advantage of hiring a recruitment agency is that they schedule your interview with candidates not applicants. With their expertise and experience, recruitment agencies know best how to filter candidate as per given job description. You may receive loads of applications against your vacancy but that number hurts if you have to waste time in filtering them and ending up with result. With a recruitment agency, you can rest assured that they de-clutter the applications and you get the most suitable candidates for interview.
Of course, their expertise refines your hiring, they know a lot. With a recruitment agency, you get full support of knowledge, recruitment expertise, latest recruitment trends and benefit of advanced technology that refines and automate the recruitment processes. Being in that industry they are well versed with all this and offer you a good share of their expertise and experience. You get all this without getting indulged in the reading and analyzing trends or buying recruitment software etc.
Recruitment Agency also promotes your brand. When you hire a Recruitment Agency they inform job seekers about your company and convince them by telling good things about your brand. They know the art of presenting your company in a professional manner so that potential job seeker show interest in your job offers. Considering that a Recruitment Agency has a huge database so you can expect a good exposure of your brand.
Hiring a Recruitment Agency is definably a smart move. It helps your business by saving a lot of efforts, time, and money while also providing the best pool of talent. They can also give you insight on strengthening your hiring process and retention rate. Apart from all above, there are many other benefits of hiring a Recruitment Agency like getting hold on a vast resume database and refining interview process. That is why companies in all metro cities are greatly depending on recruitment agencies. List of top recruitment agency in Chennai or the best recruitment agency in Delhi etc., can be browsed at PlacementIndia.Com, hire a recruitment agency now and be ready to welcome the best talent.