11 Things A Recruiter Needs To Know About Free Job Posting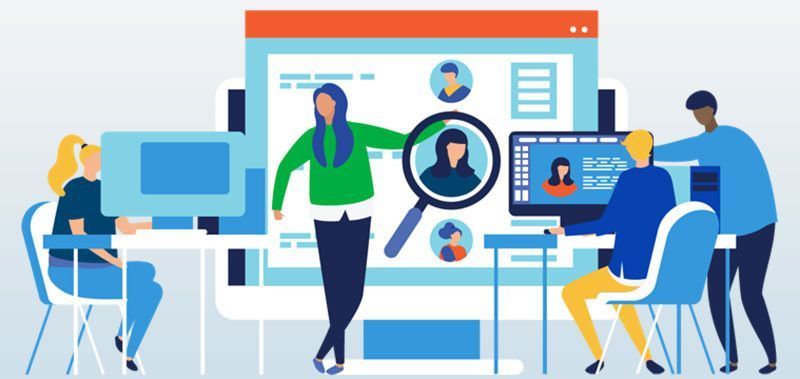 Newspapers are one of the traditional methods to hire employees by employers for any type of job like a driver, accountant, or any other job. This is considered to be an effective tool to search for experienced and serious employees. However, it is uncertain the recruitment strategy to use these methods nowadays. These days fewer people read newspapers physically but, they find news on the internet that is easier to access. However, publishing news in the paper can be a slow process and limits applicants.
However, in this internet age, recruiters are using free job portals for posting and finding the right candidate for the required position. These job portals can help in finding the adequate candidate in a shorter time with a lesser cost at hassle-free methods. Here are 11 things a recruiter should know about the free job posting .
Several Applicants
It has been observed that using the internet for finding the right candidate for the post will be a better option rather than sticking to the newspaper. Therefore, it has been seen that a huge number of applicants are applying for online jobs that can be accessed from anywhere.
Tapping the right talent for the vacancy
Thus, accessing the job portals can help recruiters to select the right talent for the vacancy. So, you can hire the right candidate through online job portals. Therefore, it is considered to be the best method to hire a candidate from Keywords online job advertisement post a job.
Appointments can be made from anywhere
Since the internet is available at any time, job postings can be made anytime and anywhere. Unlike the traditional method of newspaper, you do not have to wait for long hours.
Economical
The online job portal is the best for a start-up where they do not have to spend more on the candidate. Therefore, this online job portal is best for monetary constraints. These job portals are best for recruiters and start-ups.
Saves Time
This online job portal website helps in saving time in finding eight candidates.
Easily Trackable
The online job portals provide a complete solution for tracking applicants and also updates about the candidate's status. Therefore, it saves from sending lots of emails to the candidates.
Easy to use
These online job portals are easy to navigate and use for finding the right candidates. Thus, applicants can easily find a job through an online job portal.
Flexible and durable
This online job portal can be considered to be easy to control the posts and can be amended easily. Thus, it gives the flexibility to edit, and remove job posts easily. Therefore, finding a job online can be good and durable for finding good candidates.
Lots of Competition
Every company is using online job portals for finding the right candidate and competition exists and it may cause lesser chances of getting good jobs for the right candidates. However, fees are lesser but it will help to get the right candidate for the adequate vacancy.
So, we can conclude that getting the right candidate in this internet age has become easy and time-saving. It will help in reducing advertisement costs and flexible to edit at the end of the employer to select candidates according to their preferences. So, if you are planning to hire the right candidate for your company then publish an online job advertisement post a job