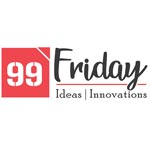 RS 1,50,000 To 3,00,000 p.a. Hyderabad
Need for digital marketing course in any of the institute.Will be involved in the generation of digital content required for the company. For eg. content for social media marketing, content for use within the ​company\'s App & Website, etc.Build an...
Apply Now
Key Skills : google adwords,ppc analyst,social media executive,seo executive,smm,email marketing executive,ppc...