100 Need Candidates Who Can Spend 2-3 Hrs. On Internet From Home fresher ( 0 - 1 yrs)
UCC Tourism Services Pvt Ltd.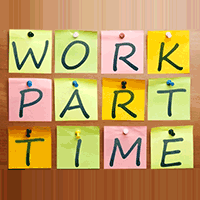 RS Up To 50000 Chandigarh, Sector 18, Sector 33, Sector 20, Sector 27, Sector 30, Sector 9, Mohali
Work Part Time Online With An Iso Certified Tourism Company. United Capital Club Is A Worldwide Travel & Tourism Provider Committed To Providing Cheapest Services To Their Clients. We Are Looking For People, Who Can Promote Our Services Online, And...