Mechanical Engineer ( 0 - 6 yrs)
Perfect Naukri & Management Pvt. Ltd.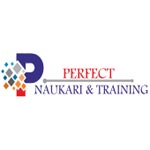 RS 2,25,000 To 3,25,000 p.a. Surat
Perform Engineering Duties in Planning and Designing Tools, Engines, Machines, and other Mechanically Functioning Equipment. ... Mechanical Engineers Design, Develop, Build, and Test Mechanical and Thermal Sensors and Devices, Including Tools, Engine...
Apply Now
Key Skills : mechanical engineering,mechanical maintenance engineering,mechanical engineer,mechanical...