Work From Home 6 Types Data Entry Jobs l Excel, Typing, Copy-Paste, Handwriting etc. l ( 0 - 6 yrs)
Minanshika Softech Solution Pvt. Ltd.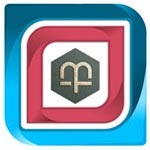 RS 1,25,000 To 6,00,000 p.a. Patna, Chandigarh, Surat, Gurgaon, Indore, Pune, Bhubaneswar, Noida, Patna City
Note : It is informed to all job seekers / freelancers that before contacting anyone for work from home jobs firstly verify whether so called companies have Corporate Identification Number and PAN & TAN No. that could be verified through Govt....
Apply Now
Key Skills : Good Communication,Data Entry Operator,Computer Operator,Data Analyst,